Packaging Solutions Albuquerque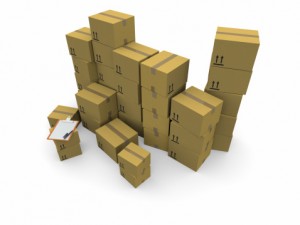 In today's world, shipping packages locally or internationally can be a lesson in creativity. Boxes and crates come in various sizes, but how do you know what solution works best for you or your business? At
Certified Packing & Crating, Inc.
, we have the experience and the creativity to find ways to ship orders, both large and small, to anywhere in the world. We can evaluate your needs and recommend a creative solution that will get your package there safely when you need it.
Creative Packaging from a Reputable Company
When you ship your packages with us, you are working with a team of highly creative, trained professionals at a company that has a proven track record of success. At
Certified Packing & Crating, Inc.
, we offer:
Creative packing supplies for all types of shipping
Local delivery service in Albuquerque and New Mexico
Packing, crating and delivery services across the nation and internationally
Specialized shipping for art pieces, lab equipment, and other sensitive items
Rushed and last-minute orders for delivery
When you need efficient, creative delivery services with superior customer service, contact us!
Contact Certified Packing & Crating, Inc. for all your Shipping and Receiving Needs!
We know that packaging and shipping items, no matter how big or small, can require a lot of time to complete. That's why we offer comprehensive packaging services—from loading your inventory into a crate or box all the way to international shipping and receiving. Simple or complex, our trained staff at
Certified Packing
is ready to assist you.
Call us today to place your shipping order with Certified Packing & Crating, Inc. at           (505) 998-3810!
Engineering Creative Packaging Solutions for a Dynamic World