Government Shipping Service in Albuquerque, New Mexico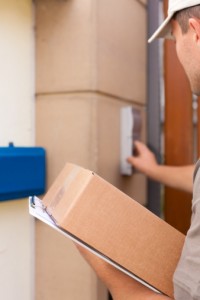 At
Certified Packing & Crating, Inc.
, we are one of the largest providers of shipping services in Albuquerque. Although we are not a government contract shipping service, we are able to deliver any non-sensitive documents and products to your offices. For reliable and creative government and military shipping services in Albuquerque, New Mexico, we are here to help.
Your Government and Military Shipping Service in Albuquerque
Government and military shipping must be conducted with a high level of expertise and care. You can have complete confidence in our abilities because all of our packers and delivery drivers are licensed and insured. We can deliver:
Office supplies, such as paper and ink
Technical equipment, such as wiring and testing equipment
Office furniture, such as desks and chairs
Non-security sensitive parcels and documents, such as mailings and recruitment documents
For a high level of professionalism and knowledge in the shipping service industry, contact your local Albuquerque experts at
Certified Packing & Crating, Inc.
today.
Contact Certified Packing & Crating, Inc. for Local, Albuquerque Service
As a government office, you need a shipping service company with a trained staff of experienced professionals. Our local Albuquerque shipping company has employees with the level of experience that is needed to get your important documents and packages where they need to go. Contact us for personalized, creative solutions for your complex shipping needs today.
Call us today to place your government or military shipping order with Certified Packing & Crating, Inc. at (505) 998-3810!
Engineering Creative Packaging Solutions for a Dynamic World