Pallets & Skids – Albuquerque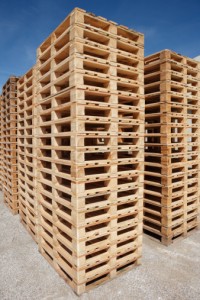 At Certified Packing & Crating, Inc. our experts will help you determine the best material and design for your pallets based on the strength, stiffness and durability needed for their unique function:
Strength
Pallets/skids need to be able to support the weight of the items being shipped. We will take the time to understand the unique function of the pallets/skids you need to ensure we recommend a product that has the load-bearing capacity you need.
Stiffness
In addition to strength, the stiffness of your pallets is key to ensuring safe material handling. Our experts will work with you to determine the flexibility or rigidity needed for their unique application.
Durability
Whether you need pallets/skids for one-time use or repeated use, we'll recommend a solution that's able to withstand your shipping and handling processes.
Of course, your pallets/skids must be designed with their unique function in mind. Whether you need pallets/skids for domestic or international use, our experts are skilled at ensuring you get the best pallets/skids for your needs at an affordable rate.
Contact Certified Packing & Crating, Inc. for Wholesale Pallets in Albuquerque, NM
Certified Packing & Crating, Inc. is Albuquerque's premier source for all of your packing, shipping and material handling needs. As a locally owned and operated company, we take great pride in providing affordable, creative solutions. Contact us to request a quote today.
Call us today for wholesale pallets from Certified Packing & Crating, Inc. at                     (505) 998-3810!
Engineering Creative Packaging Solutions for a Dynamic World