Custom Wood Crating – Albuquerque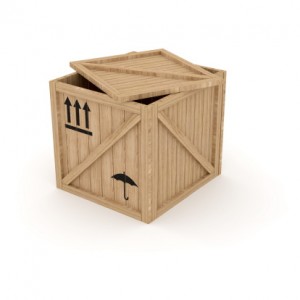 Certified Packing & Crating, Inc. is Albuquerque's preferred choice for custom wood crating.
When you have an item that is not well-suited for corrugated packaging, we provide custom wood crating services for the added protection your item needs to ship in the safest way possible.
We offer a number of services for valuable, awkward-sized and fragile items, including:
Custom Crating for Valuable Art, including Sculptures and Oversized Paintings
Custom Crating for Antiques and Family Heirlooms
Custom Crating for Computers and Sensitive Electronics
Custom Crating for Furniture
Custom Crating for Tradeshow Displays
And more!
When designing a crate for your unique needs, our experts will take into consideration the style,internal structure and securement methods needed to ensure our custom crating will effectively protect your item(s).
Whether you need shipping crates for personal, commercial or military use, you can count on Certified Packing & Crating, Inc. to be your trusted partner in the safe delivery of your goods.
Contact Certified Packing & Crating, Inc. for Custom Shipping Crates in Albuquerque
As a locally owned and operated company, we are proud to provide. From solid wood shipping crates to custom corrugated boxes, Certified Packing & Crating, Inc. can meet your unique shipping needs.
We do offer insurance on anything we pack or crate. Just let us know and we'll help you get the proper coverage for the item(s) you are shipping. Contact us to request a quote today!
Call us today to place your shipping order with Certified Packing & Crating, Inc. at           (505) 998-3810!
Engineering Creative Packaging Solutions for a Dynamic World