Crating Service – Albuquerque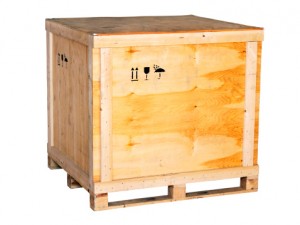 Local, domestic or international, Certified Packing is Albuquerque's #1 custom crating service. Working both residentially and commercially, we provide crating services to customers throughout New Mexico and beyond.
Residential Crating Services
Certified Packing provides custom crating of fragile, expensive and hard-to-move items for residential moves. Not only do we provide moving supplies; we also crate and uncrate your important items.
We work closely with your moving company to crate your items, disassemble and reassemble furniture and set up your new home to the best of standards. Find out more about our external controls and internal controls to protect your valuables.
Commercial Crating Services
Certified Packing has all of the tools and talent necessary to provide commercial crating services for all of your shipping, exporting and business relocation needs. Our custom crating includes:
Wood crates
Corrugated wood frames
Tradeshow crates
Specialty crates for artwork
We are certified to build custom crates for international shipping of delicate, bulky and hard-to-move items, including medical and industrial equipment, cars and motorcycles.
Our white glove program ensures that high-profile and executive relocation runs smoothly. The Certified Packing white glove program provides unpacking, organizing, services and more.
Contact Certified Packing
At Certified Packing, our staff understands how valuable your items are to you, as well as your time. That's why we provide efficient, reliable custom crating services that assure your valuables depart and arrive safely and in one piece.
No matter how big or how small, how simple or complex, the packing specialists at Certified Packing are here to help. Contact us to learn more about our crating services today.
Call us today to place your shipping order with Certified Packing & Crating, Inc. at           (505) 998-3810!
Engineering Creative Packaging Solutions for a Dynamic World