External Environment Control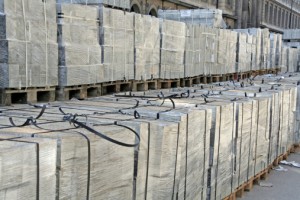 Certified Packing & Crating, Inc. is your premier resource for dependable shipping in Albuquerque, New Mexico. As packing experts, we provide flexible shipping that can be customized to accommodate anything from dorm room furniture to unique pieces of modern art.
Your Packing Resource
What makes us different from other packing companies? We provide customized services so that your packages arrive without damage due to poor handling, temperature, climate or mode of transport. Contact us to discuss your concerns and we will find a creative solution to safely transport your goods.
Packaging Design Services
Our package design services are unique and reliable. Our industrial crates provide cushioning springs and customizable pallets, offering stability for any mode of transportation. The customization we provide ensures safe transport and delivery whether you are shipping locally, nationally or internationally.
To prepare our containers for shipping, we wrap them in a variety of cushioning, including polyurethane, polyether and polystyrene foams. We are up-to-date on the latest technology and strive to provide eco-friendly cushioning products.
Timely, Reliable, Affordable
Whatever you are shipping, you will reduce shipping costs and damage by choosing Certified Packing & Crating, Inc. in Albuquerque, NM. Simple or complex, our packing specialists are quality professionals who strive to meet all of your packing, shipping and delivery needs.
Ready to begin designing your package shipment? Contact us to discuss your needs. Our friendly packing specialists are ready to consult with you to determine the packing and industrial crating your goods require. All packaging is designed to your specifications.
Call us today to place your shipping order with Certified Packing & Crating, Inc. at           (505) 998-3810!
Engineering Creative Packaging Solutions for a Dynamic World