Certified Packing & Crating, Inc.: Locally Owned and Operated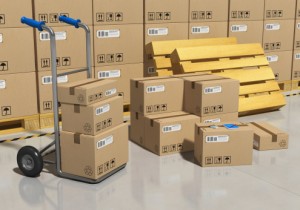 Certified Packing & Crating, Inc. is a locally owned and operated Albuquerque business. We pride ourselves in staffing the most highly trained packing experts in the Southwest who can give you personalized solutions for all your packing needs.
Our local connections allow us to work with each of our customers to give superior customer service. We'll let you know when we've received your order, when it's on the way and when your package has arrived at its destination. We understand how important the contents of the packages are to you.
Strong Leadership for Excellent Service
Throughout the years, our high level of service and quality has remained constant. From our days in a 4,000 sqft warehouse in 2000 to one that is more than double the size in 2012, we have grown as a company with strong leadership because of the quality of our employees.
Our employees give us the ability to maintain excellent service for each of our customers, no matter how small or large their shipment is. We maintain personal service to find solutions to fit your delivery needs.
Reputable, Trained Packing Experts
This year makes 12 in the crating and shipping industry for Certified Packing & Crating, Inc. Throughout those years, we have built a strong reputation as a reliable Albuquerque packing company.
Contact us at Certified Packing & Crating, Inc. today for expert shipping in the state or around the world!
Call us today to place your shipping order with Certified Packing & Crating, Inc. at (505) 998-3810!
Engineering Creative Packaging Solutions for a Dynamic World