Packaging Company – Albuquerque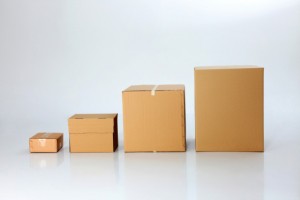 Certified Packing is a premier packaging company located in Albuquerque, New Mexico. We are committed to providing our customers with creative and cost-effective product packaging solutions, meeting the unique needs of each of our clients every time.
Product Packaging
Our packing specialists provide creative product packaging for any size, weight or shape. We strive to provide the most effective packaging, utilizing our knowledge to meet the needs of our clients, offering services like:
Commercial packaging
Government and military packaging
Special containers
Custom crates
Our facility allows us to process, store and ship your product directly from our facility.  Whether you need your products packaged and shipped, or need assembly packaging, Certified Packaging is the economical, reliable choice.
Contract Packaging
Certified Packing provides cost-effective contract packaging services businesses, production facilities and just about any one in need of quality product packaging.  Our contract packing services are an economical alternative to managing packaging in-house.
We can also package bulk products into smaller quantities, and ship the finished product package anywhere in the world, whether it's across town or across the world.
Affordable Packaging Company
When you choose Certified Packing for contract packaging, you receive the benefits of our high-volume discounts, built on our relationships within the packaging industry.
We perform work for all commercial and industrial concerns, including automotive, food and beverage, government and military, schools and more. As a locally-owned company, you'll love the personalized service you receive from our friendly, knowledgeable staff. Contact us to reach a packaging specialist today.
Call us today to place your shipping order with Certified Packing & Crating, Inc. at           (505) 998-3810!
Engineering Creative Packaging Solutions for a Dynamic World