Certified Packing Services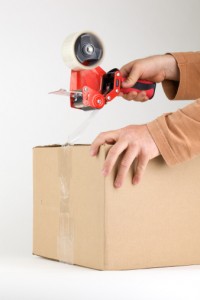 Located in Albuquerque, New Mexico, Certified Packing & Crating, Inc. provides to customers throughout the United States. No matter the size, shape or weight of the package, our packing specialists are here to prepare your items and deliver them in one piece.
Local Delivery Service
Certified Packing & Crating, Inc. offers prompt and professional local delivery service in Albuquerque and the surrounding area. Like all of our services, delivery can be customized to suit your requirements, reflecting our commitment to providing easy, flexible packing and delivery service.
Our delivery service includes panel van delivery by trained professionals, full assembly and disassembly, blanketed delivery, piece placement and dusting/cleaning of the delivered items when requested.
Packing and Crating Systems
We design packing and. No matter how large the shipment, how delicate or sensitive, our team will consult with you to design a packing and crating system to your specifications.
Our revolutionary "Foam-in-Place" packing system forms a around valuable cargo and highly sensitive electronics. This static-free system is highly rated and recommended by many shipping companies!
Shipping
In addition to our packing, crating, and delivery services, Certified Packing & Crating, Inc. negotiates freight discounts with, passing the savings on to our customers.
With Truckload, LTL Aircraft, and Ocean Containers, no shipment is too large or too complex for Certified Packing & Crating, Inc. Lift gate delivery, door-to-door, and inside white glove deliveries are available on most shipments, depending on the level of service you require.
Ready to begin planning your shipment? Contact us to discuss your needs with a friendly packing specialist in Albuquerque, New Mexico.
Call us today to place your shipping order with Certified Packing & Crating, Inc. at (505) 998-3810!
Engineering Creative Packaging Solutions for a Dynamic World