Technical Equipment Shipping and Receiving in the United States
Shipping industrial crates and packages from one point to another requires a high level of professionalism.  At Certified Packing & Shipping, Inc., our team of qualified experts gives you personalized and professional service for shipping and receiving your technical equipment safely in the United States and abroad.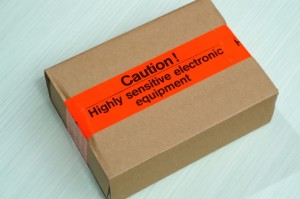 Engineering Creative Solutions for your Shipping Needs in the United States and Beyond
From technical equipment for government use to residential shipping, Certified Packing & Crating, Inc. can help you with all of your needs. Our experienced staff offers you personalized and creative solutions for all your technical equipment shipping in the United States, including:
Internal or external controls to ensure that your package arrives at its destination in the best condition possible
Adding extra cushioning
Installing spring-loaded latches to the crate or box so it can be reopened
Adding barrier bags to control humidity and temperature in the box
Placing foam, shocks or other pieces inside the box to make sure the product does not move
Wrapping the outside of the box
We have the creative solutions that allow you to ship all of your technical equipment confidently with us. Contact Certified Packing & Crating, Inc. to use our shipping services today.
Delivering your Packages and Shipping Industrial Crates on your Timeline
At Certified Packing & Crating, Inc., we know that when you need something shipped, you need it delivered on time and in excellent shape. Our attention to customer service and shipping expertise allow us to deliver your packages when you want them. Contact us today to have your technical equipment safely shipped to another destination.
Call us today to place your shipping order with Certified Packing & Crating, Inc. at           (505) 998-3810!
Engineering Creative Packaging Solutions for a Dynamic World